Western Pool Spa Show 2023 Directory
March 14, 2023
5 people sent to hospital — San Antonio fire dept. confirmed pool heating equipment the cause
A San Antonio, Texas, hotel was evacuated due to carbon monoxide exposure from a pool heater. The incident occurred at the Hampton Inn and Suites down...
The latest estimates from the Pool and Hot Tub Alliance indicate that there are more than 10 million swimming pools in the United States, and dependin...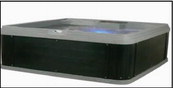 Rick Harvey, and his company KC Hot Tub Repair, is giving the pool service industry a bad name. The Kansas City business owner seems to have one real ...
An eastern Wisconsin YMCA was evacuated after chlorine gas exposure sickened several people. The incident occurred at the Appleton facility on March 5...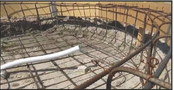 Patrick Lee, a homeowner in Cocoa Beach, Florida, said he paid $92,276 to Legacy Pools for a new swimming pool that was never completed. He made the p...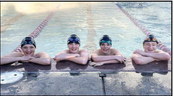 The high school swim team in Steamboat Springs, about 150 miles northwest of Denver, is hoping that someone can donate them a lap pool. That's because...
The Pool and Spa Show
Jan. 24-26, Atlantic City, New Jersey
34th Annual National Plasterers Conference
Feb. 8-10, Coronado, California
The Southwest Pool and Spa Show
Feb. 9-11, Houston, Texas
The Western Pool and Spa Show
Mar. 23-25, Long Beach, California