Posted on
Fluidra Video Technology Support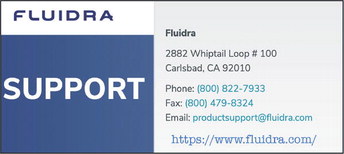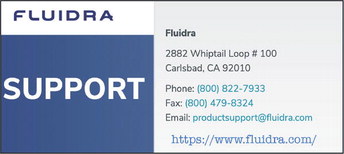 Advanced video technology allows you to address service issues quicker with your mobile device.
Imagine having a Fluidra technical support representative by your side to give you a helping hand during complicated service calls.
Well, you're in luck! Fluidra tech support representatives can provide the next best thing —live video support.
When it comes to resolving technical issues, the ability to communicate specifics surrounding a problem is critical to finding a swift solution. As experts in the field of pool service, the descriptions and the nomenclature you use to describe what you are seeing may differ from another's and can easily be misunderstood or misinterpreted by the technical support representative you're speaking with. This could result in longer service calls and delayed customer satisfaction.
Consider an electronic circuit board and how you'd explain precisely where each wire is connected. You might say, "third from the left," but if there are multiple ports, there could be multiple "third from the left" connectors.
Fluidra's use of live video support, allows you to connect to a Fluidra technician with a live video stream from your smart device for fast infield troubleshooting.
No longer do you have to provide a detailed explanation of what you are looking at to the representative on the other end of the line; hoping that they will understand and your answers will be resolved quickly.
Live video support saves you an estimated 20 minutes by taking the guesswork out of problem solving —making pool service calls more efficient by reducing equipment downtime, as well as the frustration that can occur with the traditional trial and error approach.
How it Works
When you call Fluidra's tech support, you'll be connected with an experienced representative capable of walking you through any issue — from wiring to identifying parts.
While most calls can be resolved in just a few minutes, issues often arise that aren't as easy to explain over the phone. In those cases, your Fluidra technician is able to provide you with live video app support, simply by sending a text message that contains a video messaging link to your smart device.
From there, you simply click the link to open the app on your device where you can share the live video stream footage of what you're looking at in the field with your Fluidra tech representative. If you've never used this service before, you'll first be taken directly to your app store to download the app for free in just a matter of seconds.
Once connected in the app, your Fluidra technician can easily identify the problem and talk you through it. To help explain the solution, they can even pause the video feed and place arrows on the images to illustrate instructions as they go — literally, pointing the way. It's like having a Fluidra tech right there with you.
The live video support also enables tech support to spot anything that looks out of place in a specific setup, even if it has nothing to do with the original purpose of the call.
Always focused on providing first-rate customer service, Fluidra is well-known for its outstanding reputation for technical support and is always looking for ways to further advance the way they work with pool professionals and pool owners alike. Still relatively new technology, Fluidra has effectively used live video support technology to clear up confusion and resolve problems in real time — helping you achieve your goal in delivering the best possible customer experience.
Fluidra's technical support staff can be reached at 800-822-7933. Additional help can be found at www. fluidrausa.com