Posted on
Safeguardagainstslipswith Slip Resistant Solutions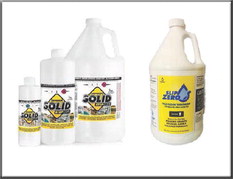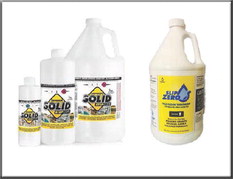 Slip Resistant Solutions, Inc., of Leadville, Colo., offers anti-slip products Slip Zero and SolidStepCote to help protect swimmers from falls, an especial hazard if the coefficient of friction is not above the standard as identified by the Americans with Disabilities Act of a 0.60.
Slip Zero is unique in being a non-slip product that includes a neutralizer to stop the chemical reaction in a controlled manner, a valuable feature for maintaining aesthetic appeal. This microscopic chemical abrasion product for unsealed natural stone and tile decking will last over 15 years, with proper maintenance.
SolidStepCote, another coating offered by Slip Resistant Solutions, cures to a gritty texture, but is a clear non-slip sealer that allows the beauty of pool decking to show through.
Products from Slip Resistant Solutions, which exceed the standard coefficient of friction for enhanced safety, are available to treat many types of surfaces, including slippery concrete, travertine, river gravel, tile and others.
For more information, contact Slip Resistant Solutions, Inc., Dept. SI, 3787 Highway 91, Leadville, CO 80461. Telephone 800-741-4024. Online www. slipresistantsolutions.com.