Posted on
IPSSA Regional Directors elected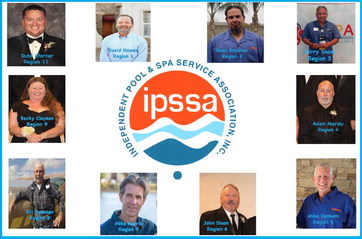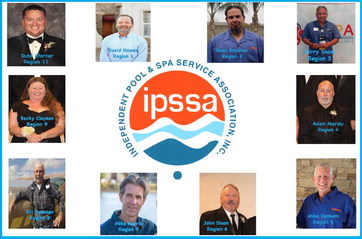 Goals include growth and greater member participation with new digital technology
A changing of the guard occurred at IPSSA's annual meeting, which was held virtually on February 5, 2021.
Adam Morley, co-owner of Paradise Pool and Spa in Torrance, California, was elected to serve as the association's president and director of Region 4.
Morley replaces Manuel Margain, IPSSA's 2020 president, and the entire association thanks Margain for his service.
Beau Braisher replaced Manuel Margain as director for Region 2; Bill Goossen replaced Mike Lee for Region 8; Gary Heath replaced Stan Phillips for Region 10; and Casey Gardner replaced Neil Holt for Region 12. John Dixon remains director for Region 6.
With 34 employees, and over 800 pools, Morley runs one of the largest pool service companies in the South Bay region of Southern California.
He has a long relationship with IPSSA, having previously served as president, director of Region 4, as well as editor of the IPSSAN. He was also a member of the media communications committee and chair for the trade show committee.
As president of IPSSA, he will serve a one-year term.
Morley says that among his goals as president, he wants to continue to grow membership, particularly among younger pool service professionals. He says IPSSA intends to do this by increasing its digital presence — a move they started last year.
Younger IPSSA members believe that technology is key, so the association plans to continue working through digital platforms including apps and social media.
The association hopes to appeal to younger members with their new IPSSA app, announced this January. The app allows users to take advantage of exclusive member benefits and also network with other members. Here they will have an opportunity to receive valuable information on troubleshooting, equipment, repair tips and topics of interest to service technicians.
They've also hired a marketing company to help attract younger members.
Morley said they are making changes to key components of the association's benefits, including changing sick route so that coverage is more inclusive to women on maternity leave.
"IPSSA needs to stay current and the directors are committed to pursuing these changes, ensuring that IPSSA is attractive in the years to come.