Posted on
'Mirage' pool visualizer demonstrates pool cover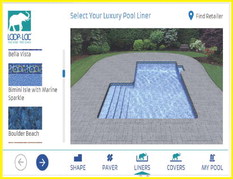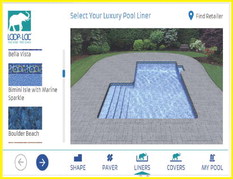 The Mirage
™ Pool Visualizer, from Loop-Loc
Ltd., of Braintree, Mass., allows customers to see the potential beauty of their dream backyard.
This new online pool visualizer demonstrates how any Loop-Loc Luxury Liner or pool cover will look on a particular pool, making it possible to get the protection that works for anyone's lifestyle or aesthetic.
Use Mirage to choose pool shape, paver color, liner pattern or cover color, with as many variations as desired. Images can even be shared on social media. It is a convenient way to visualize how Loop-Loc in-ground pool liners can transform a pool into a work of art.
For more information, contact Loop-Loc, Ltd., Dept. SI, 60 Campanelli Dr., Braintree, MA 02184. Telephone 877-527-4881. Online www.looploc.com.
® ,