Posted on
PHTA lob b y i n g focus on ISPSC, energy, licensing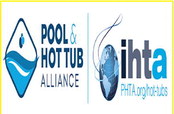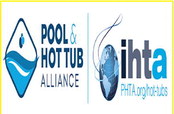 The Pool and Hot Tub Alliance's (PHTA) Government Relations (GR) team has been hard at work monitoring state and local legislation as well as rule-making nationwide.
The GR team is currently advocating in 20 states around the country, lobbying for legislation and rule-making that benefits PHTA and its members. Priority issues surround the adoption of the International Swimming Pool & Spa Code (ISPSC), Portable Electric Spa Energy Efficiency via adoption of the APSP-14 Standard, Licensing/Certification/Training, Pool & Hot Tub Safety and Education and Prop 65 in California. Following are a few highlights:
•APSP-14, Portable Spa Legislation: The adoption of the APSP-14 Standard for portable electric spas promotes energy efficiency and creates one standard for manufacturers to follow nationwide. In Nevada, AB 383 passed out of the Assembly Growth and Infrastructure Committee. In Oregon, HB 2062 (sponsored by Governor Kate Brown) passed out of the House of Representatives and was referred to the Senate Energy and Environment Committee.
*Note: The standards for portable electric spas proposed by HB 2062 were submitted through the rule-making process on August 28, 2020, by the Oregon Department of Energy. The rule changes will become effective on September 1, 2021.
• Decarbonization: "Decarb Efforts" have been gaining traction and significantly impact the goal of balanced energy solutions. According to the PHTA, Nevada's AB 380 places onerous and burdensome requirements on natural gas public utilities and it received an unfavorable report by the Assembly Growth and Infrastructure Committee on April 9. PHTA raised awareness of the hearing via social media and submitted a letter of written testimony in opposition.
• Safety cover exception: PHTA staff and members participated on a call with the North Central Texas Council of Government's Plumbing and Mechanical Advisory Board on April 19. The Board had previously voted to remove the safety cover exception to barrier requirements, an exception that is in the International Swimming Pool & Spa Code (ISPSC). This language allows spas and hot tubs with a lockable safety cover and pools with a powered safety cover, each complying with the rigorous requirements of the ASTM F1346 standard, to be excepted from the barrier requirements of the ISPSC. Removing this exception would require pools, spas and hot tubs in all Dallas-area jurisdictions to be surrounded by a fence or other structure, among other consequences. PHTA Senior Manager of Codes and External Standards Nicholas Capezza, Master Spa's Nathan Coelho and Michael Shebek of Automatic Pool Covers presented on the success of these safety covers in drowning prevention and the extensive, collaborative process involved in including this exception in the ISPSC. Board members were also shown videos and photographs of safety covers in use. The Board unanimously voted to change their previous decision and allow the safety cover exception for residential pools, spas and hot tubs.
Questions or input on any legislative, regulatory, or local matters should be directed to Jason Davidson at [email protected]