Posted on
WAHC going virtual — Dec. 7-9, 2021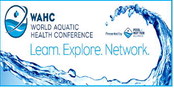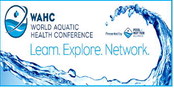 Celebrating its 18th year, WAHC 2021 will continue the tradition of disseminating cutting-edge science relevant to all segments of the pool and spa market.
Join pool and spa pros at the virtual event from December 7-9. Although originally planned for October 13-15 in Houston, Texas, organizers decided to move the show to a virtual format in abundance of caution.
"We were so excited to reunite in person after holding WAHC virtually last year, but with the continued spread of COVID-19 and the danger of the Delta variant, we feel it is in the best interest of our speakers, attendees, and sponsors to move to a virtual format once again. Many of you work in public health and related fields, so we hope you understand why we had to make this decision," conference organizers said in a statement.
The show is still committed to delivering exceptional current and relevant education for pool and hot tub professionals, and invites pool and spa professionals to experience the most current aquatic research presented by industry experts across the globe and network with like-minded professionals, industry leaders, and experts.
Since the pandemic began, the pool and hot tub industries experienced historic growth, which has increased the need for certified operators, water safety education, and an understanding of public health and safety issues related to pool ownership.
It is within this landscape that the Pool and Hot Tub Alliance is hosting their virtual event.
Every year, PHTA gathers hundreds of pool operators, environmental health officials, service technicians, aquatic managers, pool builders, and aquatic retailers from across the globe to offer opportunities for networking and collaboration.
You can join the WAHC for the latest information and resources to help you achieve success in the year ahead, and also virtually network of colleagues who you can rely on to provide guidance and support.
More than ever before, WAHC 2021 will be a celebration of what our industry has achieved over the past year and how we will continue to evolve and grow.
The show plans to update the WAHC website as they confirm their new schedule, so please check there regularly for the most up-to-date information.
PHTA Member: $400; Non-member: $495 For more information and to register, visit www.wahc.phta.org