Posted on
Check out NPC's 'Tech Tidbits' & 'Ask The Expert'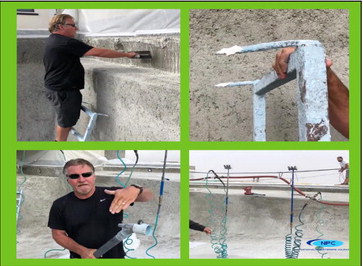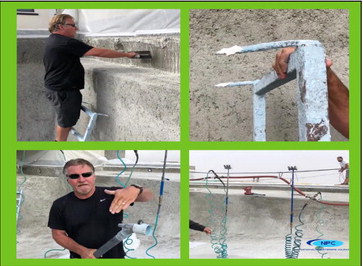 The National Plasterers Council is proud to offer its members a variety of new online resources. Learn from the best with online certification course, YouTube demonstration videos, or simply ask a technical question.
Onl ine Star t - up Technician Certification Class: The new online Startup Technician Certification Program is a National Plasterers Council (NPC) initiative to set forth the proper protocol for a pool's initial start-up. A new or newly plastered pool requires special start-up procedures to ensure the plaster cures properly. With this program, the NPC has established the industry's standard for the start-up and care of plastered pools across the globe. NPC Certified Technicians have demonstrable industry knowledge and hands-on experience to provide a quality start-up for in-ground swimming pools and spas using the NPC-approved method taught in the Certification Class.
This is a 3-hour online program that will certify an individual in the National Plasterers Council industry method of properly starting up the water chemistry and care of a newly surfaced swimming pool and/or spa.
Registration: NPC Members $225 | Non-Members $325 Find the NPC Start-up Technician Certification online at www.npconline.org.
Tech Tidbits: The NPC is offering a new video series to its members and non-members alike called Tech Tidbits. This is an educational resource created by NPC volunteers to share professional knowledge. These short videos (30 seconds to 3 minutes) provide insight into common techniques and trade practices used by NPC members.
These are short, fun videos often shot by volunteers using the camera on their phones. They are "tricks of the trade" members have discovered and want to share with you.
You can find Tech Tidbits on NPC's YouTube channel NPC Tech Tidbits YouTube. https://www.youtube.com/ watch?v=5GGqsODQvUk.
Ask The Expert: The NPC's "Ask the Expert" program is available to pool owners and NPC members to assist in resolving issues with pool surfaces. For many years, numerous issues have been resolved using various remedies and solutions that are readily available.
If you have technical questions about discoloration, staining, or deterioration, ask the experts at the National Plasterer's Council. The NPC is providing direct access to its Director of Technical Services (DTS), Kent Westfall, for NPC members and pool owners. Westfall has operated as NPC's DTS for one year, and during this time, he has been able to help hundreds of pool owners and professionals seeking information about their plastered pool.
When asking questions, don't forget to provide some basic information. What is your water chemistry? Are you a service company? Are you a homeowner who uses a pool service company? What kind of chlorination are you using? How big (gallons) is your pool? What kind of heating are you using? Are you on well water or city water? How old is your pool? How old is your surface?
Ask The Expert at www.npconline.org/ page/ask-the-npc.
NPC Tech Tidbits pictured above showing the latest tips: Ladder assist, cone nozzle and hanging the lines. Visit https://www.youtube.com/watch?v=5GGqsODQvUk.