Posted on
Easilyverifywaterflowwith Blue White's 'DigiMeter'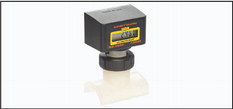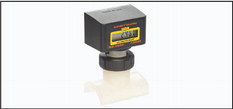 Blue-White of Huntington Beach, Calif., offers the BW DIGI-METER
F-1000. It is a battery powered electronic flow meter that makes flow verification for pools, spas, and water park attractions quick, easy, and reliable.This paddlewheel insertion meter surpasses Health Department requirements for accuracy. Three versions of the BW DIGI-METER are offered. The F-1000RB rate meter, the F-1000TB flow totalizer, and the F-1000RT Rate Meter and Flow Totalizer.
BW DIGI-METER benefits include: easy-to-read, .35" high, 6-digit LCD display, factory calibrated with nothing to program; weather-resistant NEMA 4X enclosure; corrosion-resistant PVDF sensor; large calibrated flow range; and minimal maintenance required.
A variety of configuration and material options for in-line and saddle-mount installations are offered.
For more information contact, Blue White, 5300 Business Dr. Huntington Beach, CA 92649. Telephone 714-893-8529. Online at www.blue-white.com.