California bill could impose a $.30/tab tax on stabilized chlorine sold at retail pool stores.
By Marcelle Dibrell California legislators are considering a new bill that could allow public entities to impose a tax on stabilized chlorine, such as...
For pool and spa professionals, there are plenty of reasons to join a trade association to build your business's reputation in the industry and the co...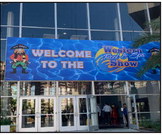 The Western Pool and Spa Show, which took place March 23-25 in Long Beach, California, was a smashing success. It bills itself as having an educationa...

The weather in Florida is heating up quickly this spring, kicking off an early alligator breeding season. That means it won't be unusual to see the ga...
An ambitious floating swimming pool project is being planned for San Francisco Bay, along with a total transformation of the current Piers 30 to 32, a...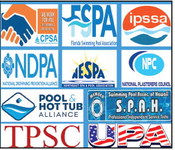 CPSA The California Pool & Spa Association (CPSA) is the only organization registered to lobby on behalf of the pool and spa industry in California, a...
The Pool and Spa Show
Jan. 24-26, Atlantic City, New Jersey
34th Annual National Plasterers Conference
Feb. 8-10, Coronado, California
The Southwest Pool and Spa Show
Feb. 9-11, Houston, Texas
The Western Pool and Spa Show
Mar. 23-25, Long Beach, California