Posted on
IPSSA Region 7 Table Top, Jan. 28, 2023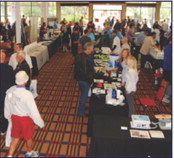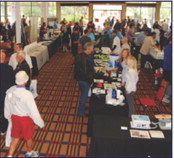 Schedule at a glance Saturday, January 28:
Seminars 8:30 a.m. – 1:30 p.m., Exhibit Hall 1- 4 p.m.
The IPSSA Region 7 Table Top Show is returning to the Four Points by Sheraton, in San Diego, California on Saturday, January 28. Region 7 invites all pool professionals to meet all the major pool and spa manufacturers, suppliers, builders, remodelers and many other specialists as they showcase their companies and products. Exhibits and seminars are free.
The show is presented by the San Diego County chapters of the Independent Pool and Spa Service Association (IPSSA).
Three seminar sessions will take place at the event with three seminars per session to choose from: 8:30 to 10 a.m., 10:15 to 11:45 a.m., and 12 to 1:30 p.m.
The full schedule will be available soon.
The exhibit floor will be open from 1 to 4 P.M.
The seminars and exhibits are free and open to everyone in the pool, spa and related industries. They also plan a giant raffle with more than $10,000 in prizes, so prepare to be a winner!
For more information, visit the website at www.region7tabletop.
com.
IPSSA Region 7 Table Top, San Diego, Calif.