Posted on
Check out our latest 'Horror File' entry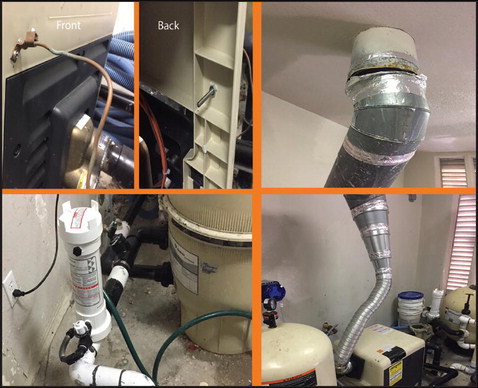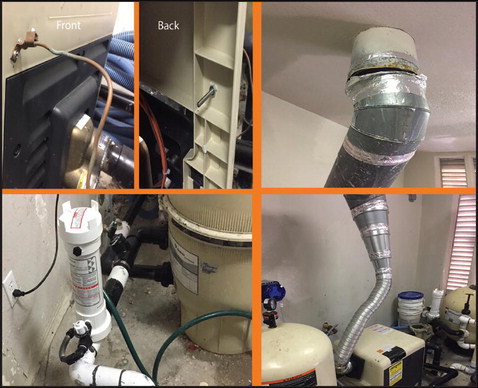 Welcome to the latest edition of our popular "Can You Top This?" column, featuring the newest entry in the Service Industry News "Horror File. "
This issue's entry comes to us from Mario Esparza of Vacaville Pools, in Vacaville, California.
"This is the equipment room at an apartment complex," writes Mario.
"After finding this horrendous work, we immediately told the management to close the pool and get a contractor to review the installation. Here is what they said: 1. Venting is not stainless steel and has openings.
2. Both pool and spa systems have inline tablet feeders installed after the pump and before the filter. This voids the warranty.
3.Thecontractorbondedtheheatertotheplasticoutercasing."
"We have dealt with this contractor over the years and seen him install lights without GFCI's, not bond or ground pumps, plumb several filters backwards, and on."
We are so glad you got involved Mario! This equipment room was a real danger and you definitely prevented injury at this pool.
Other publications like to print lots of pretty pictures of beautiful pools, spas and well engineered installations.
At Service Industry News, we would rather go behind the scenes and take a closer look at the type of stuff our readers encounter everyday — cracked tiles, tree roots, spaghetti plumbing, rats in the heater, cars in the pool and more!
When you are out in the field and you see something that doesn't look right, send us an email along with a picture and a brief description: Attention Horror File, [email protected]