Posted on
(The amp hour rating (Ah ….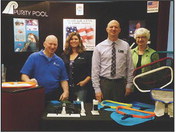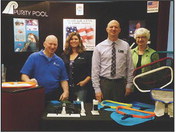 (The amp hour rating (Ah number) of the battery will tell you roughly how long the unit will run. For example, a 90 Ah battery will run the unit continuously for 4-4.5 hours. To calculate run time based on amp hours, divide the Ah number by 22. This will give you the approximate run time in hours.) Because they all run off of the battery, they do not use the pool's filtration system, so all of the dirt and debris gets trapped in the bag, separate from the pool filtration system, minimizing the wear on the pool's circulation system.
All manufacturers offer a variety of bag types, from ultrafine, for capturing extremely fine particles, to heavy duty for capturing rocks or glass. The means of attaching the bag to the vacuum head differs by manufacturer. While Hammerhead and the Pool Vac utilize a secure string attachment, Riptide uses a heavy-duty, patent-pending, lock-ring design.
These powerful, professional-grade pool vacuums are truly great for pool start-ups, green pool clean-ups, pools with a lot of debris, and more.
Carbon Fiber Pole
Arguably the most important tool in the service business is the pool pole, so investing in a carbon fiber pole is the way to go. Carbon fiber has the strength of steel with the weight of aluminum, and for this reason is a highly desired material for a variety of applications. They key difference between an aluminum pole and carbon fiber design is performance. Carbon fiber offers flexibility and allows for better control from handle to tool end. Additionally, carbon fiber does not transfer cold and hot temperatures like aluminum, does not slip when wet, and does not dent or warp.
Serviceproslove PrimatePoolPoles
because they are super light-weight, incredibly responsive, flexible, strong, and durable. These poles get seriously great reviews because they make everything so much easier; brushing and skimming are a breeze.
Primate Poles were created by Joe DiAnna, a 30-year veteran service pro, who realized he was replacing his aluminum poles multiple times a year and realized that lots of pool pros were looking to invest in higher quality poles with superior durability and performance.
Primate Poles are made from superior quality materials, which ensure longlasting durability – typically lasting more than three times as long as a standard aluminum pole. With the Primate Pole, you will notice the energy transfer from handle to tool end is very efficient. This is because the Primate Pole can flex but cannot bend or warp like aluminum. That means less stress for you and fewer trips to replace your pole.
The Primate Poles feature a lever lock that was designed to make it easy to extend and adjust the pole with one easy action. Adjusting the lever lock correctly is the most important thing to learn about using the Primate Pole. With their most popular model, the Primate 3X, you (1) Flip open the lever lock and extend the second tube. (2) Flip the lever down to lock. (3) Push the snap lock in on the end of the second tube and extend the third tube to snap into place. There are fewer than than half the actions necessary to extend and collapse the Primate 3X compared to triple-telescoping poles, using cam locks, on the market.
Skimlite Carbonlite poles are made for extreme jobs and serious pool cleaning and come highly recommended by service techs. The proprietary manufacturing process used for this carbon fiber pole warrants it as the strongest pole in the industry. When fully extended with heavy weight on the end, this pole still has virtually no bend.
This pole is ideal for anyone who uses heavy vac systems or is looking for a stronger and lighter pole than the industry standards. It is a pole made for the dedicated service professional who is willing to pay for the best.
Ultimate brand carbon fiber pool poles are a favorite of many pool service professionals. Designed by 20-year veteran pool care professional Ken Howard (CBP, APSP), the Ultimate HyperPole was made with other pool pros in mind.
After years of burning through hundreds of pool service poles and thousands of dollars, Ken knew there was a better solution. After three years of development, the HyperPole is ready and available for purchase.
The HyperPole will be the last pool service pole you'll ever need.
Ultimate HyperPole Professional Pool Maintenance Poles feature 3K Carbon Fiber outer poles with spun Carbon Fiber inner poles, making the pole lightweight, with just the right amount of flexibility. Also, the right-angle locking compression clamps, unique stainless-steel HyperDrain and filling system reduces fatigue while increasing productivity. The HyperPole fits any pool tool on the market without the use of an adapter. Ultimate Pool Tools' HyperPole line features poles that extend to 13 feet, 15 feet, 17 feet, and 20 feet.
Brushes, Nets, and Leaf Rakes
You've found the perfect pole, but a pool pro with only a pole is like being up the proverbial creek without a paddle.
When it comes to nets and leaf rakes, Piranha and Purity brands are popular choices among service techs.
The Smart! Company's Piranha
leaf nets and brushes are available through hundreds of wholesale distributors nationally. The Smart! Company also has the Stingray line available, designed to provide pool professionals with the outstanding efficiency and dependability that are unique to all of their pool cleaning products.
Piranha leaf nets have a patented design lip with an extended sloping surface that is able to slide under leaves and debris while also being durable enough to handle heavier things like coins and get them off the bottom of the pool. These nets are a favorite among both service pros and pool owners alike. This extended portion allows for wear to happen and can be taken apart so the net and guard can be replaced as they wear over time.
Piranha nets are available in all shapes and sizes along with different types of netting that pick up the smallest of debris including sand.
Purity Pool specializes in scoops and rakes with durable, lightweight frames. Avoiding the increased weight and cost inherent with stainless steel, Purity works only with the best aluminum alloys and special in-house strength treatment. They've recently introduced an even stronger aluminum alloy.
Purity Pool introduced the first net with a turned edge for scooping in 1971, as well as the first with straight sides to hug the tile line and collect debris near the pool edge. The bags are triple-stitched for maximum durability with a tapered shape to hold debris with low drag, and they empty with an easy flip of the wrist.
Our founder, Dick Gross, started cleaning pools in 1951 and started our company as PurityPool Service in 1961 in the Los Angeles area. Over the years the company dropped "Service" from the name and focus turned to manufacturing of industryleading leaf rakes and other specialty tools. In 2001, his son Rich Gross took the helm as General Manager. Dick is still actively involved in the design and improvement of our products while his wife Julie, and their daughter Kate Boilon now work together directing daily operations at our plant in Redding, California.
For brushes, top contenders include
Animal and SweepEase.
Animal products are designed with the pool professional in mind. Repetitive use and motion require strong, reliable equipment that helps cut down on workload and wear. Animal Pro professional grade pool brushes are available in multiple surface options specifically designed for plaster, pebble, or vinyl pools. Wide sweep lengths and easy push technology make repetitive tasks easier. Brushes fit all standard dual-clip tools but come with a free, more powerful quad clip - equipped and ready for Animal poles featuring the SpeedLock system. With Hydrodynamic Technology, their brushes easily cling to the surface with one push. They are strong, durable, reliable, and built with the user in mind.
SweepEase pool brushes stick to the walls and floor every push, guaranteed. The patented AquaDynamic shape uses water to force the brush to the walls and floor with 5-10 pounds of pressure. They don't hop, skip, or jump - just clean. SweepEase brushes are made with the highest quality materials that never bend or break, and provide 100% contact every time. There are three models to choose and continued use of SweepEase will help eliminate algae, calcium, and sodium, (which ages the pool) keeping your pool perfectly clean and looking like new.
Enzymes
With chlorine in short supply this year, service professionals have been forced to turn to a variety of specialty chemicals, and among those are enzymes. Marketed as a natural way to combat organic contamination from bather waste, oils, and skincare products, enzymes are nonliving proteins that speed up the breakdown process of contaminants.
They are used to help break down many different types of organic matter. Manufacturers have carefully formulated them from a variety of different types of enzymes that are each useful in assisting the breakdown of specific types of contaminants found in pools.
The formulations for pools have been designed to be useful against oils, grease and small particulate organic plant matter. Those formulations differ from manufacturer to manufacturer, hand selected to achieve best results at different pH ranges as well as temperatures, and formulated at different concentrations.
And that's why not all enzyme formulations achieve the same results: they are not the same.
Popular enzyme brands include
ENZYME Oil-Out and SeaKlear.
ENZYME Oil-Out leaves no residue and will digest oil from the filter leaving it much cleaner, keeping the pool water cleaner longer. It digests oil on contact
and is safe for both the environment and swimmers. Swimmers can re-enter the water immediately after treatment. ENZYME Oil -Out provides a variety of benefits such as improving filtration, clearing water, and making water sparkle. The product also prevents scum from building up on tile. It's a hypo-allergenic product that is also non-toxic, noncorrosive, and non-carcinogenic. The product can be diluted and put in a spray bottle, which can be used as a tile and surface cleaner to remove oil and scum.
SeaKlear's Free & Klear blends their original SeaKlear Chitosan Clarifier, SeaKlear Phosphate Remover, and enzyme formulations to keep pool water looking beautiful. Free & Klear is an ideal weekly maintenance product that tackles common issues faced by many pool professionals. It reduces problems such as phosphate loading, which can cause issues with pool surfaces and equipment. Free & Klear works great with salt systems as it helps maintain optimum performance of cells by reducing troublesome calcium phosphate scale. Free & Klear also treats the buildup of lotions and oils on both the filter and in pool water that can result in clarity problems.
Cartridge Filter Cleaner Aid
Anyone who has ever cleaned a pool or spa cartridge filter probably agrees that there should be a better way to do the job. It's messy, time consuming, and it hurts your back. The Cyclone filter cleaner can make this job ten times easier and faster. The Cyclone Cartridge Cleaner spins the cartridge as you hose it off, making cleaning a one-handed operation and allowing you to keep your distance from the cartridge so you don't end up messy and soaked by the cleaning process.
Business Software and Apps Jobber
Jobber's award-winning software helps small home service businesses organize their entire operations, from scheduling jobs and managing their crews, to invoicing customers and collecting payments.
Paythepoolman
Highly recommended by pool service professionals, this pool service software helps with invoicing, income and expense logging, automatic data backup, online payments, employee routing and tracking. It also has pool-care-specific features such as tracking filter cleanings, salt cell cleanings, viewing gate/lock codes, LSI calculator, and more.
Poolbrain
You work hard to run a great pool company but you can't be everywhere tracking hundreds of variables at once. Poolbrain software sees the variables and detects issues before your customer does. It analyzes job data and alerts you to potential issues automatically. The app guides technicians through all maintenance steps and does the math behind the scenes. Nothing is missed and no time is wasted on random follow-ups in the heat.
• Chemicals: Set high or low out of range triggers for all chemical readings.
• Flow: Know when impellers clog or filters need backwashing.
• Leaks: AWLs hide underground pool leaks. They can't hide from us.
• Time: Technician late start, not enough time at job or too much time spent.
• Cost: Monitor chemical expenses and get notifications on high usage.
Skimmer
Among the most popular pool service business software systems, Skimmer has quick data input, easy billing, route optimization, chem logs, cost tracking and reporting, shopping list, easy part request/quote/approval process, and works offline.
SureTREAT
Taylor Technologies' SureTREAT is a free pool calculator to help determine the proper treatment procedure and dosages for pools and spas. Click on the "Analyze Your Water" button to get started; then, use the free pool calculator to enter the volume of water you'll be treating (or your pool's dimensions), your test results, and any water problems you're experiencing. The automated system will make treatment recommendations based on this input and prescribe treatment products and dosages based on your preferred brand.
Sutro is an automated water testing robot and app that tells you exactly what chemicals to add to your pools. Simply drop the monitor unit into the pool or spa, and then check to pool chemistry on your phone. Next, just follow the recommendations on what chemicals to add, and when. The advantage of Sutro is getting a true free chlorine reading, along with the alkalinity and pH. Included in the Sutro subscription is award-winning hardware, the Sutro phone app, and the Sutro Microfluidic Cartridge – delivered to your doorstep every month.